Contact Us
We love to hear from you!
We'll be more than glad to always hear back from you. Whether it's a feedback, a complain, or a casual message, our doors are always open.
A
68 Joseph Tito St, El Nozha, Cairo, Egypt
M
(+20) 101 889 5595
P
(+2) 26228805
E
support@hatolna.com
What do you want to do?
Request A Review

We will review your links and send you a quotation on your email address
Checkout & Pay Now

complete your order now* and pay our estimated cost for your links
*Important notes:
- An extra charge may be applied on the order once it is arrived to our Egypt office based on the shipping weight.
- Domestic shipping note will be added here in this section.
- Each 0.25 kg = $5
Hatolna Calculator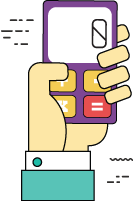 The first 0.25 = $5. For every 0.25 = $5
Hatolna Calculator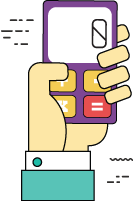 *
* USD
USD
USD
USD
USD
USD
USD
USD
USD
USD
USD
EGP
The first 0.25 = $5. For every 0.25 = $5